The Christmas band is back for 2016!  We meet on Tuesdays from 6:00-7:30 startin September 6.  There's still time to join us.
Click here to register for the Christmas Band.
We've performed at some really fun gigs as you can see from the photos and videos below. We are curretnly booking our performances for December 2016.  If you'd like us to come play for you just send us an email.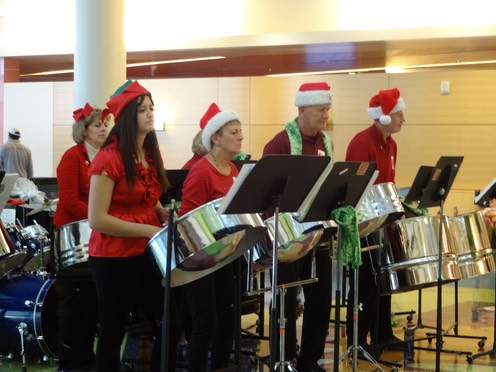 Another great gig at Children's Hospital 12/12/13.
You can see that we had a very busy performing schedule for our 2013 season! Thanks for coming to our performances.  See you next year!

It's always a little strange practicing Jingle Bells in August, but we do what it takes to be prepared!  We are so excited to have another great year and have many exciting performances lined up!